What is Grog?
Published January 22nd, 2016 by The Grog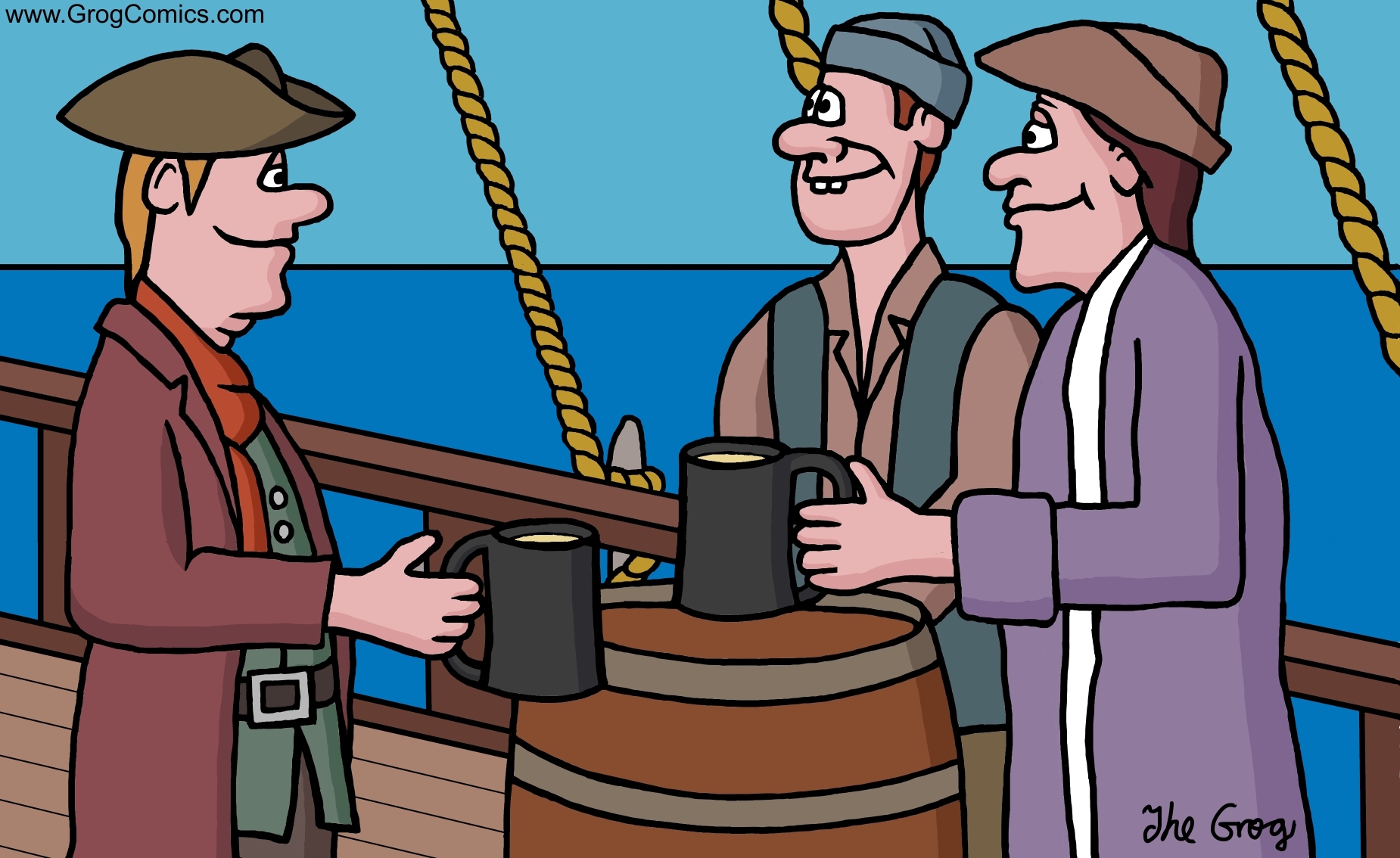 Hopefully, when you think of Grog, you think of "The Grog" where you can get fun, entertaining comics. But, there are other definitions, some of which are quite interesting.

Usually made with rum, water, fruit and spices, Grog satisfied the thirst and cravings of sailors on extended voyages at sea. Yes, a few hundred years ago, naval officers wanted their sailors to be intoxicated….but not too intoxicated. Evidently, the diluted spirit spoiled faster than straight, higher proof alcohol which prevented sailors from hoarding their twice-daily rations to drink all at one time.
Today, soldiers and sailors think of Grog in a different way. At some formal military ceremonies, attendees who are observed violating etiquette are punished by drinking The Grog, an unappealing brew of various alcoholic beverages, incongruous ingredients, and palatable solids (tootsie rolls, meatballs, etc.) served from a brand new toilet bowl. As you would expect, the entire image is unsettling to the eyes as well as the taste.